Survey of a shopping centre roof and car park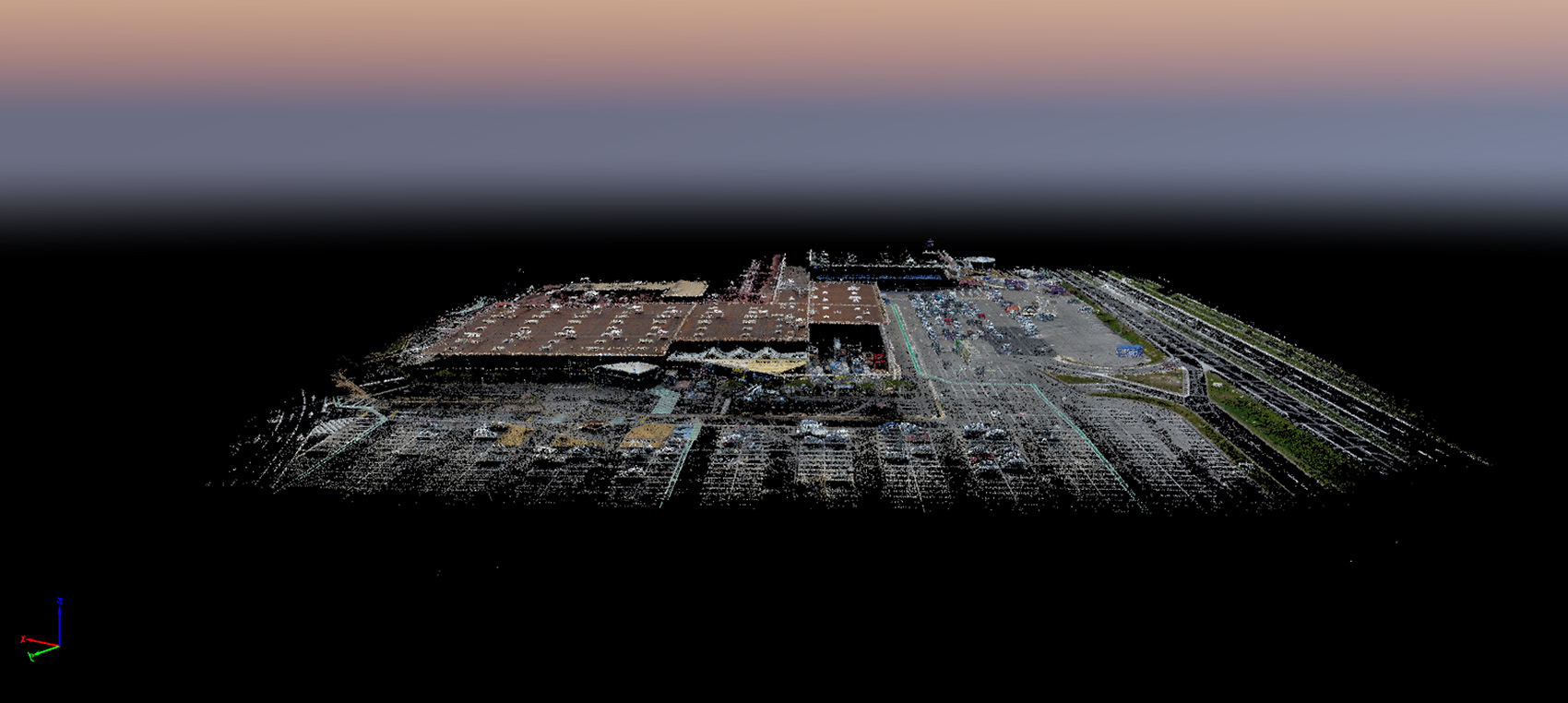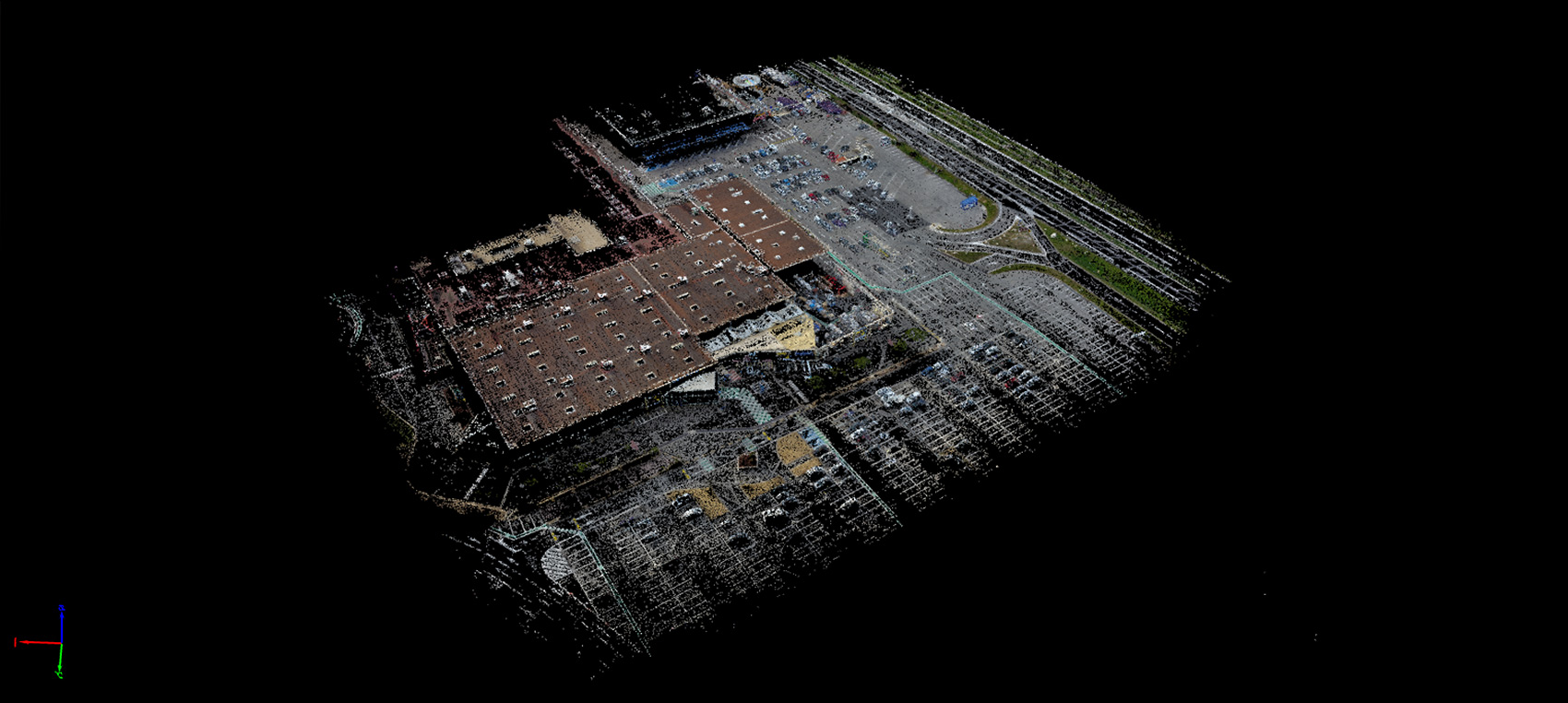 Mission
Shopping centre survey 
Client
>GTA Géomètres Experts
Location
Southern France, January 2017
Requirements
Obtaining a georeferenced 3D model of the roof, periphery and car parks of the whole shopping centre. Roof area: 10,000 m2. Area of the contours and car parks: 19 000 m2.
Importance of the mission
In order to extend its shopping spaces, the centre needed to apply for a building permit. To speed up the preparation of the application, the surveyor called in the services of Skyness for the survey. The car park could only bee surveyed empty during restricted flying periods (outside opening hours, so on Sunday or early in the morning before cars begin to arrive at 9 am).
Skyness solution
Preparing flight plans to operate four drones simultaneously. Equivalent to 16 hours of simultaneous flight with four drones. Photogrammetry work: before the flight, the surveyor positioned georeferenced targets on the ground according to instructions provided by Skyness. This technique made it possible to reframe the point clouds precisely, reinserting the targets' coordinates with Pix4D Mapper Pro during the processing of the data by Skyness.
Data supplied
114,000 photos taken during 30 assembled flights at 30 metres and 6 assembled flights at 50 metres.
30 orthonormal plans
30 georeferenced point clouds
Bénéfices
3 semaines de travail scanner évitées grâce aux 2 jours avec nos drones. 
Drones/software used
16 hours of flight with 4 Phantom 4 drones flying simultaneously
Pix4D Capture and Pix4D Mapper Pro
Appelez-nous au 01 41 10 91 22